I admit it. I've spent countless hours on on Youtube watching who knows what by a series of my favorite channels. Through the past couple months, I've fallen in love with a few very entertaining accounts, most of them beauty gurus. (If you are not familiar with that term, you have obviously not wasted enough time on Youtube. For shame.)
So here is a brief list of a few of my favored channels on Youtube, all of which I highly recommend checking out:
1.
breelovesbeauty
- Cambria Joy, aka breelovesbeauty, is probably my most revered Youtuber. Something about her is so likeable, whether it's her openness to her binge eating disorder and recovery, her tips to a healthy lifestyle, or effervescent personality. Cambria is such an inspirational role model, and her videos continue to inspire me daily.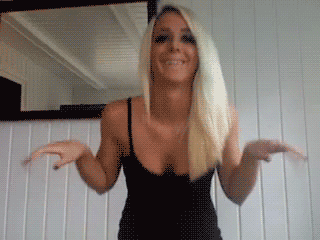 2. JennaMarbles - Need a good laugh or a dose of daily silliness? Don't be tricked by her bleach blonde locks; she's actually incredibly articulate and clever. Jenna consistently produces entertaining, and occasionally really profound, videos. She's so relatable and funny it's hard not to like her.

3. missglamorazzi -Othewise known as Ingrid, missglamorazzi is a total cutie. Her monthly favorites, beauty tutorials, and hauls are enlightened by her bubbly personality. I always love watching new videos from her because I know I'll never be disappointed.
4. BethanyMota - Bethany is probably the most well known beauty guru out there, besides Michelle Phan. She recently launched an amazing clothing line sold exclusively at Aeropostle featuring her unique, hipster-inspired style. For five years now, Bethany has been delivering quality fashion and makeup videos for her millions of fans.
5. nigahiga - I honestly haven't been watching a lot of Ryan Higa's recent videos, but he'll always be the top male comedian on Youtube for me. We both share the same humor, and his videos never fail to make me laugh. What's really touching is his deep insight, often hidden in many of his videos. His Draw My Life has racked over 15 million views due to his honestly about his rough childhood. Ryan Higa is a real and hilarious, and I think that's why so many people like him.
6. TessChristine - Tess is my latest Youtube favorite. She not only posts amazing fashion and how-to videos but also her Get Healthy With Me series, featurring workout tips and nutritious foods.
If you have some time to kill or want to take a break from the stress of life, I seriously recommend all six of these amazing Youtubers!
Love you all!